Übersetzung verfügbar:
zur deutschen Version wechseln
Javascript disabled - for optimised page display please activate in browser settings!
SUFI SOUL FESTIVAL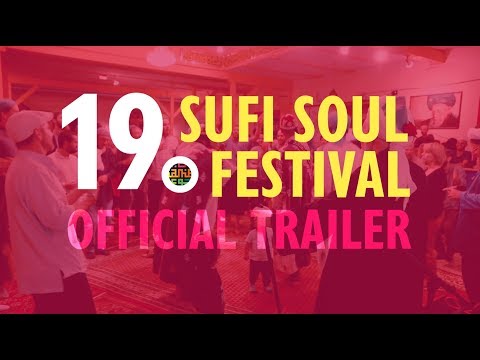 Already for the 19th time musicians from all parts of the world will be gathering on the 11th and 12th of August 2018 to celebrate a special musical highlight in the Eifel in Western Germany: the unique Sufi Soul Festival. The Event offers a high-class and diversified programme, which is leading you around the globe - inside and outside. Be it the Ney flute, HipHop, Jazz, Soul or andalusian and turkish music, every genre is waiting to be heard and felt by you.
Experience a variety of international delicacies, tempting you to surprising pleasures or stroll through the oriental bazaar. Visit us and enjoy a wonderful weekend between orient and occident in the Osmanische Herberge in Kall-Sötenich, amidst the beauty of the Nature Park Nordeifel.
FESTIVAL INFO
Date
11. August 2018Saturday from 3 p.m.
12. August 2018Sunday from 12:30 p.m.
Place
Osmanische Herberge
Rinnerstr. 15
53925 Kall‐Sötenich
Please book in advance:
Hotels & Guesthouses
Contact
Ahmad Adamek
+49 (0)2441 770784
sufisoul@osmanische‐herberge.de
Entrance
Charitable fee 20 € / 15 €
SCHEDULE
LINE-UP
MARIAMA & BAND
Soul France/Germany
Young. Talented. Internationally known as a voice in the background of great musicians. One of Africa's most beautiful voices starts. Go your own way. Mariama started her international hit with her hit single "SARAGNIMA". WDR Funkhaus Europa presented "World Live" as a young African talent, whose six instrumentalists (bass guitar, kora, sax, drums, percussion) provide the perfect setting for their expressive, powerful and lively voice.
Mariama is not only an exceptionally talented singer, but also a committed suffragette, actively promoting self-determination and female circumcision in her region of origin, the Cassamance.
Mariama, Senegalese singer and Songwriter, was born in 1986 in Dakar. As a member of a famous Griot family, she sings traditional melodies at the age of five. Many members of her family are great artists and are among the most renowned in their country. Very early Mariama shows an extraordinary talent that can easily keep up with the big ones. In 2008 she will be nominated as the best singer at the competition WAPPY. It performs internationally alongside many famous artists. With her first single "SARAGNIMA" Mariama finally starts her own international career. Her second single, "CHERIE", confirms her talent as "one of Africa's most beautiful voices". In 2010 she founded her own band "NGA NENE". The voice of young Senegalese talent is clear, with a fascinating timbre and strong expressiveness.
heysite.io/mariama/raindrops
UNOJAH
Multicultural Reggae and Worldmusic Germany
UNOJAH is the new name of the band Ottoman Empire Soundsystem. The essence of experience combined with a new founding spirit.
More colorful than you thought !, is the flag saying of the five-member multi-cultural reggae world music rattle gang "UNOJAH". The influences are manifold: Five musicians from five nations and three religions mix a colorful cocktail of reggae, Latin, ska, hip hop, oriental and world music with spiritual texts in many languages. The new sound is called Ethnopop. This results in energetic concerts that set every dance leg and every synapse in motion, because despite all the joy in the celebration, the texts of UNOJAH are socially critical, poetic and profound.
"unity in diversity" is the current release of the band. He is a tribute to love, tolerance, colorful togetherness and the peaceful understanding of nations and religions. The message of unity arrives. Whether in the Carl Benz Arena, which was sold out three days in a row at the Protestant Kirchentag 2014 or at numerous concerts in Germany, France and Spain.
https://unojah.com
MAHMOOD SABRI
Qawwali Pakistan
The Sabri brothers were born in Kalyana, Haryana, India, which used to be part of Punjab. After the partition of India in 1947, they emigrated with their family to Pakistan. From the age of five, they received musical training from their father, Ustādh Inayat Sen Sabri, whose family traces their lineage back to Mian Tansen, a legendary Indian musician at the court of Akbar, into the 16th century.
His first Qawwali party ("Ensemble") was founded by Maqbul Ahmed Sabri in 1955, the following year he formed a duo with his older brother, who was previously a member of Kallan Khan's party. Their collaboration has been overshadowed by fraternal struggles, and at times they have worked as soloists, but time and again until the death of Ghulam Farid Sabri, creating a vast body of work, much rougher and more traditionalist than that of Nusrat Fateh Ali Khan.
Facebook Profil
CARSTEN WICKE
Rudra Veena India
Carsten Wicke was born in Germany, where he learned Violin and Vocal Music as a child. He studied North Indian Classical Music with several Master Musicians since the 1990's.
His journey into Indian Music started while learning India's popular percussion instrument Tabla with the international renowned Tabla Maestro Pandit Anindo Chatterjee in Kolkata. Being fascinated by the old classical Dhrupad Music Carsten meets India's legendary Rudra Veena Master Ustad Asad Ali Khan, whose musical family tradition goes back over many generations, including outstanding Beenkars (Veena players) like Sadiq Ali Khan, Musharraf Khan and Rajab Ali Khan. Ustad Asad Ali Khan accepted him as one of his few Veena disciples and taught him traditional Rudra Veena in Khandarbani Style. Carsten also studied Dagarbani Dhrupad with Ashish Sankrityayan, the current director and teacher at the Dhrupad Kendra in Bhopal.
Being based in Kolkata, Carsten Wicke is today one of the few international Rudra Veena performers. His Raga presentation unites the meditative depth in the Alap (introduction) ‐ the unparalleled fortitude of the Dagarbani Dhrupad ‐ with the dynamic interpretation of the faster performance stages (Jor, Jhala) ‐ a distinguished characteristic of the Khandarbani style. Combining subtle melodic variations with complex rhythmical finger stroke techniques his Veena playing creates a unique listening experience that is appreciated by Indian music lovers as well as by the international audience.
www.rudraveena.net
ALI KEELER FEAT. AZAHAR
Accoustic Folk Spain
Founded in 2016 originally as the Sufi Sound Journey, Azahar is a 5 piece group based in Orgiva in La Alpujarra region of Andalucia. The initial intention of the group was to create an ambient sound journey, utilising crystal bowls, acoustic guitar, vocal impro, violin, percussion and sufi zikr methods, that brought new listeners to a state of open heartedness and awareness of the need for prayer (dua).
Whilst maintaining the same intention, the music of Azahar has developed into a set of mainly original songs with influences from acoustic folk music, reggae, cuban son, classical guitar and african percussive music. The content of most of the songs are original lyrics by Kim Chandler, a very talented singer who formally toured and recorded with Maya in the UK. Universal themes of seperation/longing for the Beloved, praisings for the Prophet, gratitude, acceptance and oneness are in contemporary english language and aimed principally at listeners who may be unfamiliar with these subjects. Azahar is also incorporating into their music some phrases from traditional arabic devotional songs and zikr practices.
The group has been supported from the beginning by Ali Keeler who continues to appear as a guest muscian and singer when opportunity arises. Ali has been a fantastic influence on many levels inspiring interesting arrangements,new ideas and motivation for improving arabic language skills (it still needs alot more work!)
Videoclip Azahar
Sarah
Spiritual Harp U.K.
Abdulmalik & Munschid Abu Nour
Hadrah Germany / Syria
U.V.M.
Information for Traders
The fee for stalls at the SufiSoul festival is 10 € per running meter a day. Places that are covered or inside the building cost an additional 5 € per running meter a day. If a table is borrowed, this will also be 5€/running meter calculated per day. Covered seats, gazebos and tables are limited, so we suggest bringing your own gazebos and tables.
A reservation of seats is not possible. We recommend setting up the stands on Friday evening or Saturday morning.
Kontakt: Ahmad Isa +49 (0)177 3438658
Flyer and programme of the last SufiSoul Festival you may find here.